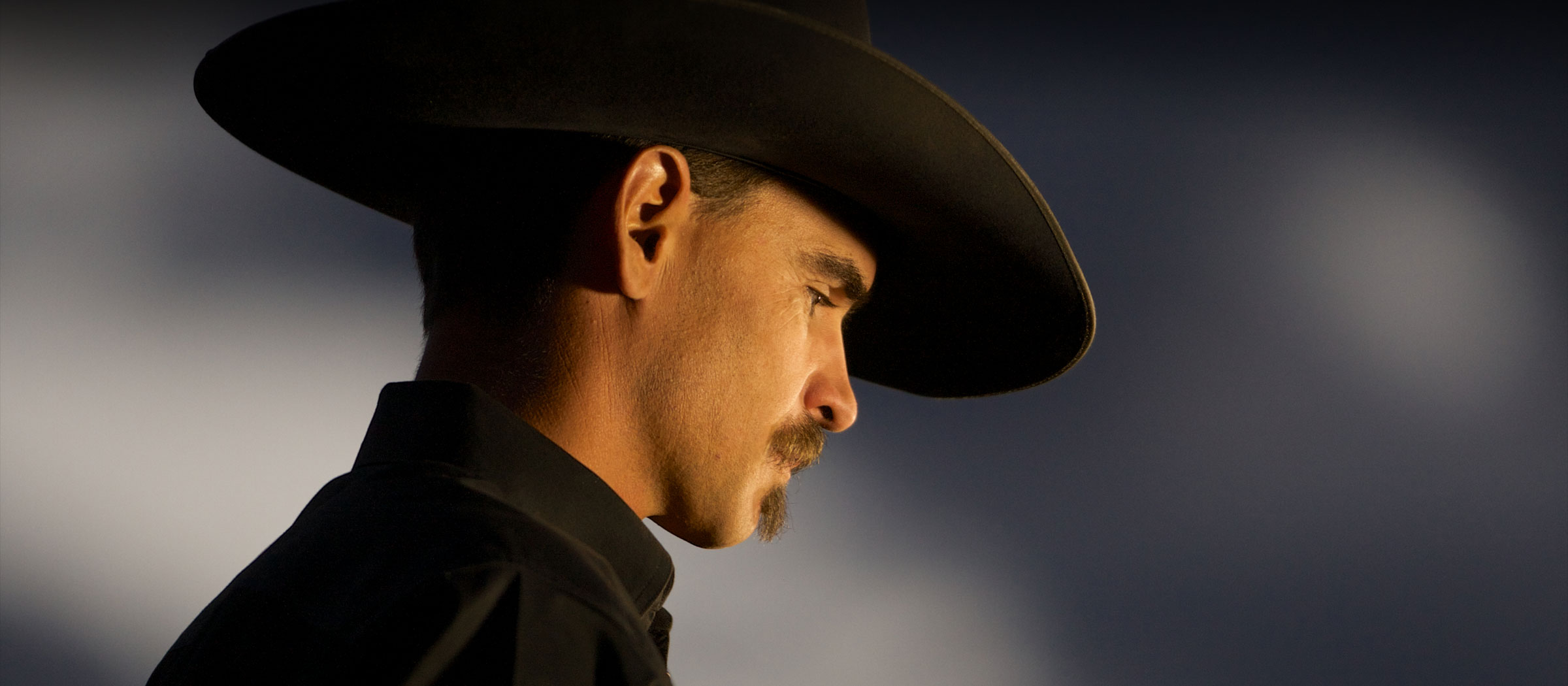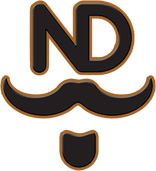 His Story
Nick Dowers grew up on his families cattle ranch, Triple D Ranches, in the midst of Fish Lake Valley in Dyer, NV. In high school, Nick traveled 90 miles to and from school, often putting in 15 hour days in order to participate in football and baseball. Although Nick spent his high school years putting a lot of time and energy into school and sports, any left over time was spent riding horses.
After high school, Dowers went to Feather River College for baseball and ended up in the equine program, which focuses on training a horse both physically and mentally. Guest clinician Bryan Neubert said, "He was pretty eager and not afraid to ask a stupid question. If I said I needed a volunteer, his hand would be up before he even found out what we were going to do." Eventually Dowers began bringing outside colts to the school to start in order to gain more experience working with individual horses.
After school, Dowers traveled to different places, starting other peoples colts and working ranches. "I would go somewhere and start 10 or 15 in a month or two, then go on and start the next bunch or do work on a ranch. I just kind of bounced around." Eventually, Andrea Fappani called on him to help start colts in Arizona. "He came down just for that, and the thought was that he would spend 30 to 60 days just getting these colts started and move on. I noticed right away that he had way more talent. He was pretty much amazing around a horse. Within just a few days of being around him, the babies that had never been touched wanted to do everything he asked them to do." according to Fappani.
After leaving Arizona, Nick returned home and began starting 2 year olds and rehabing horses at Triple D Ranches. In 2009, Nick purchased his first show horse, JP Royal Boon (Showstoppin Boon x Royal Jody Chex x Bueno Chex Jr) in 2009 from Van Norman Quarter Horses and earned $9,950 with him. It was then, that Dowers fell in love with showing horses and turned to Annie Reynolds, NRCHA Futurity NP Champion, for guidance. His family moved to Idaho to work under Reynolds at her "Why Worry Ranch". Working for Reynolds, Nick showed her horse Shiney and Very Smart (Very Smart Remedy x Shirley Shine x Shining Spark) and won Intermediate and Limited Open Championships at the 2011 NRCHA stakes.
That same year, Nick was also chosen to ride Smarter Image (Very Smart Remedy x Teena Cash Flo x Nu Cash) by $4 Million Dollar Rider Todd Bergen. Nick and Smarter Image won the NRCHA Snaffle Bit Futurity Limited Open.
At the 2011 Snaffle Bit Futurity sale in Reno, Nick and his family purchased a colt named Time for The Diamond (One Time Pepto x Diamonds With Style x Playin Stylish), nicknamed "Cactapuss" by daughter Tuli. Nick trained Time For The Diamond at home on his ranch, using a mix of standard arena training as well as ranch work. At the 2013 NRCHA Snaffle Bit Futurity Nick came in a stock trailer with a horse and a dream and ended up taking home the Open Champion title aboard Time For The Diamond earning a total score of 661 (218.5herd/218.5rein/224cow). "I was totally confident in my horse and his abilities. I've been telling my wife for a year, 'I've got the horse to do it. If I can get things done right, I've got a shot.'"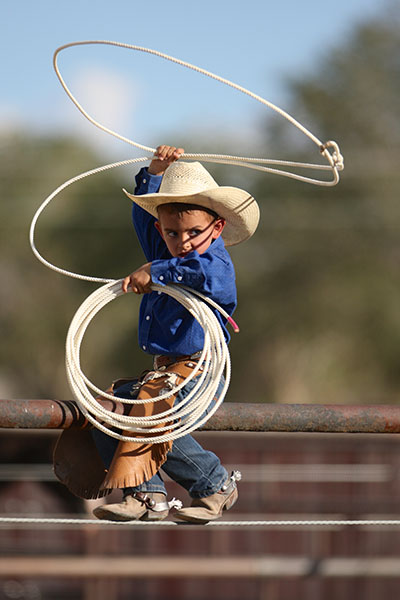 Now, Dowers runs his program based on getting through to the horses mind, "I want to be able to train my horses to the highest level, but not lose my horsemanship integrity to do it. Keeping the horse in mind is a big part of what I do. I need to know what to do, when to do it and why to do it. That's everything." Dowers also teaches clinics, including through the college that first turned him on to training horses. Instructor Russell Reid says, "The students really relate to him and look up to him. He is a great teacher, breaking lessons into small pieces so both the horse and student can understand. With Nick, it is all about the 'soft skills,' such as showing up to work, working hard, paying attention and asking questions." ~Russell Reid
Nick says, "The challenge is to stay true – not lose sight of who I am and what got me here. Theres a lot of guys in the industry that I really look up to. It's pretty cliche, but i just want to get better. If you're green, you're growing; if you're rip, you're rotting."
NICK & JACKIE & KIDS
Nick met his future wife Jackie in high school. After graduating, Jackie went to the University of Nevada, Reno for Nursing – only an hour from where Nick was attending school – and they maintained a long distance relationship through her schooling and later his traveling for work, and were married in 2006. Nick and Jackie welcomed daughter, Tuli, in 2007 followed by son, Crue, in 2010. Jackie says, "Crue is a sweetheart and he really loves being around the animals like Nick does. Tuli is very competitive and very determined in everything that she does. There's no stopping that girl." The couple had their 3rd child, daughter Jovi in the summer of 2012.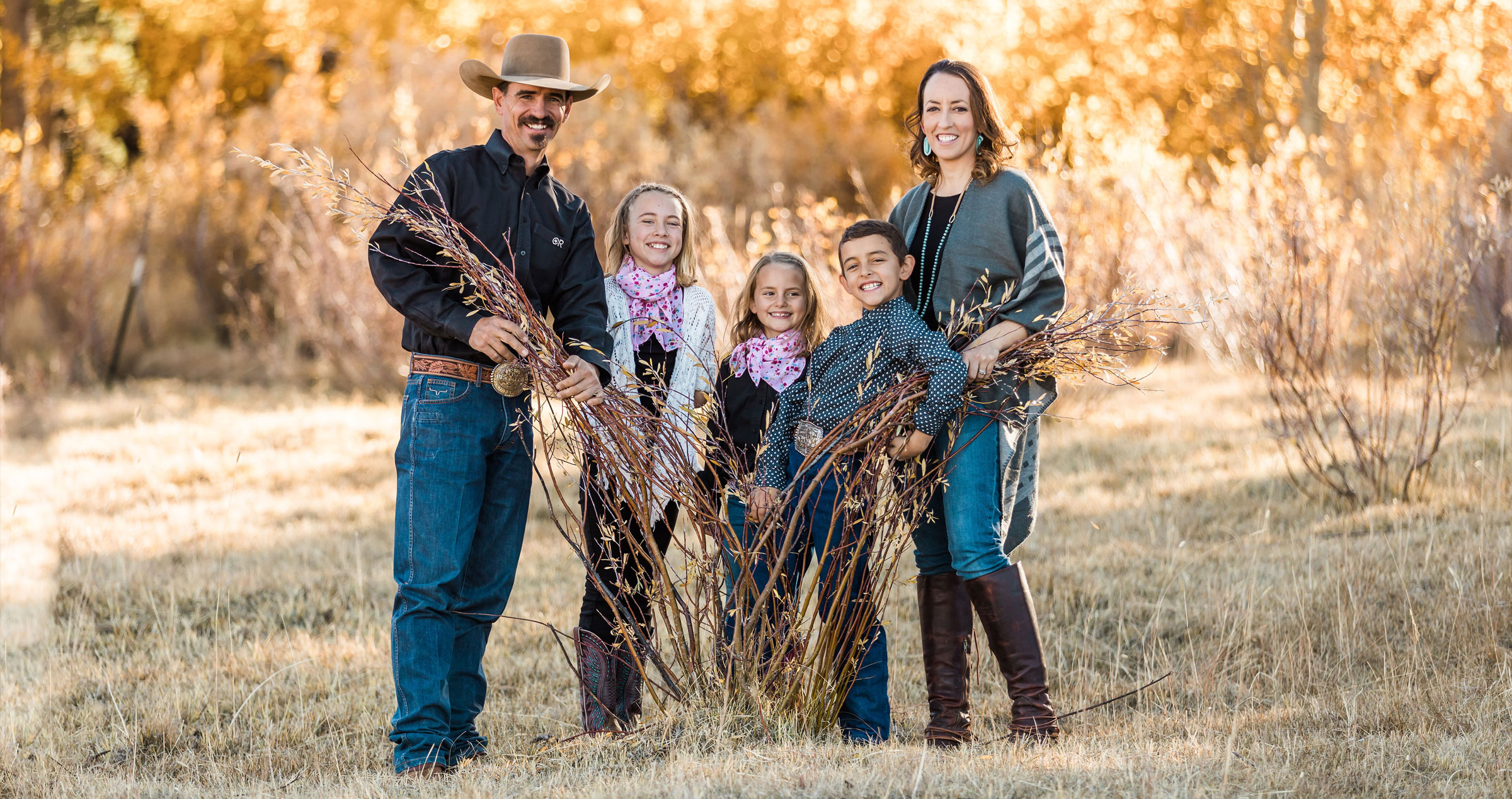 Background
While many things set Nick Dowers apart from his peers, his unique training philosophy clearly tops the list. Humble beginnings in Nevada's Fish Lake Valley taught the 33-year- old cowboy that hard work, patience and perseverance were the tools for success.
Dowers began riding at a young age, using horses on his family's Triple D Ranches in the Great Basin. This background instilled in him a sincere appreciation for the horse as his partner, as well as a belief that work outside of the arena is crucial. After studying under well-respected horsemen and women, Dowers pulled the best from each to develop his own training theories.
Equipped with the knowledge he gleaned from mentors like Bryan Neubert, Joe Wolter, Andrea Fappani and Annie Reynolds, Dowers set out to establish a program with a balance of natural horsemanship and performance horse training techniques. His end goal is to build a partnership with each horse that results in a balanced and confident athlete. Winning is not everything – the more important measurement of success is the journey Dowers takes to unlocking each horse's maximum potential.
Dowers took the cow horse world by storm in October 2013 when he piloted Time For The Diamond to the National Reined Cow Horse Association Snaffle Bit Futurity Open World Championship, but the paycheck that accompanied the win was far from the most valuable result of that success. With the performance horse industry's attention, Dowers was able to prove to his fellow horsemen that taking one's time and getting into a horse's mind could still yield a champion in the show pen.
Time For The Diamond is the perfect example of a Nick Dowers graduate – he has carried Dowers pack hunting, helped with ranch tasks and dominated in the performance arena, where the stallion is still adding to his nearly $150,000 in lifetime earnings. Longevity is just one of the many positive results that come out of Dowers' program, which emphasizes compassion and patience from starting a colt throughout that horse's career. It truly is the best of both worlds.